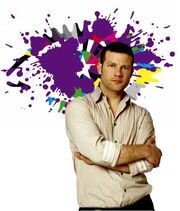 Dermot O'Leary was the host of Teen Big Brother: The Experiment and Big Brother: Celebrity Hijack. From 2001 to 2007, he also hosted Big Brother's Little Brother, which was a magazine television program that aired in conjunction with the main series.
Trivia
He has only hosted spin-off series or side programs. He has never hosted a main season of Big Brother (UK).
Ad blocker interference detected!
Wikia is a free-to-use site that makes money from advertising. We have a modified experience for viewers using ad blockers

Wikia is not accessible if you've made further modifications. Remove the custom ad blocker rule(s) and the page will load as expected.