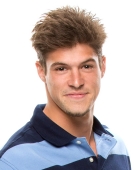 The Loudmouth social strategy involves the player threatening some or all of the other houseguests. The Loudmouth's goal is to appear to be unable to get the necessary jury votes to win the $500,000 and/or to make the other houseguests afraid to vote to evict the Loudmouth for fear of becoming a target of the Loudmouth if he or she is not evicted. The Loudmouth usually takes a selective or passive competitive strategy. Examples of the Loudmouth strategy include Dick Donato (Big Brother 8), Russell Kairouz and Chima Simone (Big Brother 11), Amanda Zuckerman (Big Brother 15), Zach Rance (Big Brother 16), Michelle Meyer (Big Brother 18), Josh Martinez (Big Brother 19); and Ika Wong (Big Brother Canada 5).
Ad blocker interference detected!
Wikia is a free-to-use site that makes money from advertising. We have a modified experience for viewers using ad blockers

Wikia is not accessible if you've made further modifications. Remove the custom ad blocker rule(s) and the page will load as expected.